Jacob Michael inquest: Jury considers verdict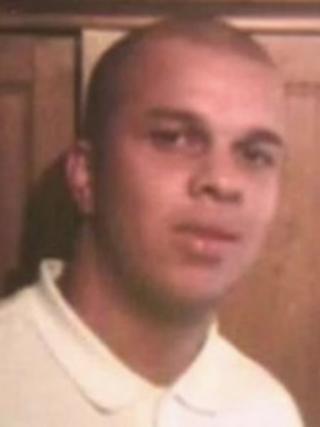 An inquest jury has started its deliberations over the death of a Cheshire man who died in police custody.
Jacob Michael, 25, was arrested for allegedly threatening police at his home in Widnes in August 2011.
The jury of eight women and one man will be expected to give a medical cause of death.
A narrative verdict identifying the factors which caused or contributed to Mr Michael's death will also be given.
CCTV footage taken from the police van and the custody suite in Runcorn was previously shown to the jury in which Mr Michael was heard repeatedly saying "please" and "sorry".
His breathing appeared heavy and laboured, Warrington Coroner's Court, sitting at Daresbury Park Hotel, has been told.
The footage also showed Mr Michael face down in the cell with his hands cuffed and his legs restrained - moments before police realised he was unwell.
It went on to show desperate attempts made by police officers and a nurse to save his life and resuscitate him when he was lying prone on the cell floor.
After resuscitation efforts failed in the police cell, Mr Michael was taken to Warrington General Hospital by ambulance where he was pronounced dead.
Mr Michael had called police on 22 August 2011 claiming somebody pulled a gun on him, the inquest heard.
The delivery driver then locked himself in his bedroom in Lacey Street, Widnes, and was restrained by police officers after a struggle.
Nicholas Rheinberg, the coroner for Cheshire, earlier told the jury that two police officers claim Mr Michael, known as Jake, threatened them with a hammer which led them to incapacitate him with pepper spray.
The jury has also heard evidence which suggested Mr Michael had been taking cocaine and drinking on the weekend before he died.