Walton scrambler rider jailed for Peter Reekie death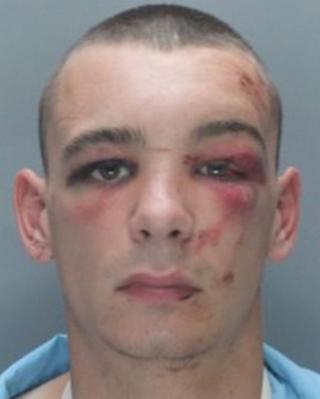 A Liverpool man who knocked over and killed a cyclist with his scrambler bike has been jailed for seven years.
Patrick Bennett was riding on the pavement at speeds of up to 50mph when he swerved and hit Peter Reekie, 37, on Walton Lane, Walton, in September 2011.
At Liverpool Crown Court, Bennett, 22, of Kidman Street, Walton admitted causing death by dangerous driving.
On sentencing him, Judge John Roberts said Bennett had "scant regard for the law".
The defendant was also disqualified from driving for 10 years.
Bennett was also charged with driving while disqualified and with no insurance and failure to provide a specimen.
Sentence 'a joke'
Mr Reekie's brother Colin said he was outraged with the sentence.
"He will be out before he is 37-year-old; the age my brother was. He'll be out scot-free; his life hasn't even started."
"It is a joke," added Mr Reekie.
Judge Roberts said Bennett "had a considerable criminal record and scant regard for the law".
Bennett's sentencing came on the day Merseyside Police launched an initiative aimed at targeting people riding off-road bikes illegally or anti-socially.