Wayne Mitchell death: Ryan Doran found guilty of murder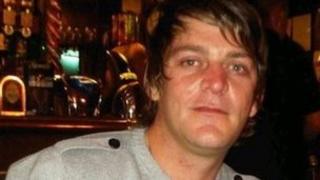 A 23-year-old has been found guilty of murdering a man who was found unconscious in the street in Liverpool.
Wayne Mitchell, 42, of Anfield, died in hospital on 25 March after being discovered in Claude Road the previous day.
A post-mortem examination revealed he died of blunt force trauma to the head.
Ryan Doran, also from Anfield, had denied murder at Liverpool Crown Court and was convicted by a jury. He will be sentenced there in October.
The Crown Prosecution Service (CPS) said Doran claimed he could not remember the incident.
Robert Jansen, CPS crown advocate said: "Claiming to be under the influence of alcohol is no excuse for murder.
"Our thoughts are now with Mr Mitchell's family who have acted with dignity throughout the trial."