Jacob Michael inquest: Man who died in custody warned drugs could kill him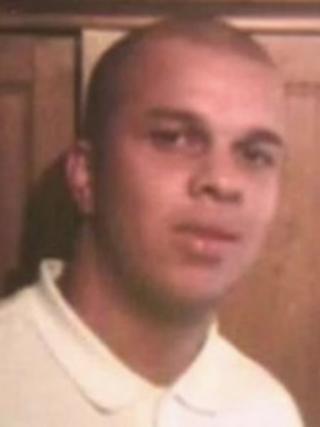 The inquest into the death of a Cheshire man in police custody has heard he had a cocaine habit which he had been warned could kill him.
Jacob Michael, 25, was arrested for allegedly threatening police at his home in Widnes in August 2011.
He was taken by police van to a custody suite in Runcorn with his hands cuffed and his legs in restraints.
The inquest heard Mr Michael was warned by doctors if he carried on taking cocaine he could have a heart attack.
His mother, Christine Michael, has been giving evidence at the inquest at Warrington Coroner's Court, sitting at Daresbury Park Hotel.
Describing her son's drug habit, she said he had been taken to hospital a number of times after taking cocaine and possibly other drugs.
She said there was something that he took that seemed to make him panic.
The inquest heard traces of cocaine were found in his body when he died.
'I'm sorry'
It also heard there was a written warning made to Mr Michael at a hospital in Warrington, about the risks he was taking if he carried on taking cocaine.
Mrs Michael said she was not aware of the warning.
The jury has been told Mr Michael called police on 22 August after telling his father someone had pulled a gun on him.
When two police officers arrived at his home in Lacey Street, Widnes, he initially refused to come out of his bedroom.
A struggle ensued and officers used pepper spray on Mr Michael when he allegedly threatened them with a hammer.
He then ran away down the street and the officers followed him, hitting him with batons before placing him in handcuffs and leg restraints.
The jury heard a recording of a follow-up call made by the police control room to Mr Michael while he was still in his bedroom, in which he repeatedly asked them to confirm that it was the police outside his door.
Mrs Michael told the inquest after her son ran into the street, he pleaded with officers not to hit him.
She said he was beaten repeatedly with batons and while he was on the floor she said to him: "I'm your mother, it is the police you know, you do believe me, don't you?"
To which he replied: "No".
The jury was shown CCTV of Mr Michael being taken to the custody suite, in which he says the words "I'm sorry" at least four times.
The case continues.