Liverpool Coastguard campaigners call for petition signatures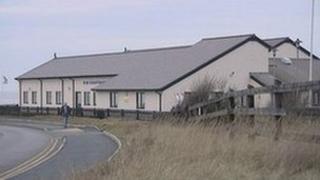 Coastguards in Liverpool are urging people to sign an e-petition to stop the closure of the station in Crosby.
The station is one of eight Maritime and Coastguard Agency (MCA) centres which will shut as part of a government reorganisation of the service.
The renewed appeal comes after Liverpool Coastguard responded to 56 incidents in 48 hours over the weekend.
It is thought 20 jobs will go at the Crosby centre as a result of its closure.
Staff at the centre are concerned that if the closure goes ahead, the base for the UK Maritime Operations Centre will be on the Southampton and Portsmouth coastline.
'Years of uncertainty'
A spokesman for Liverpool Coastguard said: "Without these local professionals there will be coastguards, who may have never been to the North West, trying to provide the same service from Fareham on the south coast."
A spokesman for the MCA said: "As the shipping minister made clear in November 2011, after many years of uncertainty the plans to create a resilient and fully networked national rescue co-ordination service were confirmed.
"This provides a clear plan for the future of Her Majesty's Coastguard."
Liverpool Coastguard covers waters from the Point of Ayr on the Dee Estuary through Merseyside, Morecambe and South Cumbria, all the way up to the Mull of Galloway.
It also covers some of the Irish Sea, up to the halfway point between the Isle of Man and Ireland.