Rise in UK multifaith prayer rooms, a Liverpool study reveals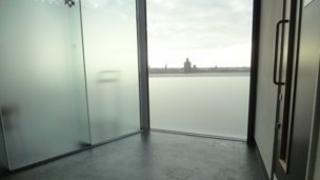 The number of shared spaces for prayer, reflection and meditation has risen over the last 10 years, a study has found.
Researchers from The University of Liverpool said there were more than 1,500 multifaith spaces in the UK.
Dr Andrew Crompton from the University of Liverpool said the increase came in spite of "a decline in the popularity of established religion".
Prayer rooms are now found in airports, shopping centres and hospitals.
"Successful multifaith spaces do not need to be flashy or expensive," he said.
"In many places we have found that a small, clean and largely unadorned space can serve adequately."
Multifaith spaces were a relatively recent phenomenon, added Dr Crompton, which he said had grown rapidly since the late 1980s and rising again in the last 10 years.
"This is despite declining membership numbers in most established religious organisations in the UK."