James McCartney to play Liverpool's Cavern Club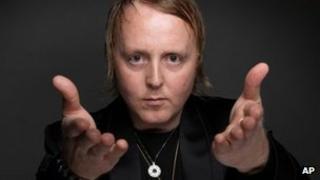 The son of Sir Paul McCartney is following in his father's footsteps by playing Liverpool's Cavern Club, where The Beatles made their name.
Musician James McCartney, 34, will play at the venue next month, as part of a short series of dates.
He has performed on a number of his father's albums and said it would be a "special moment" to play the club.
The Beatles were regulars at the Cavern in the early 1960s, performing nearly 300 shows.
The original venue closed in 1973, but was rebuilt on the same street and reopened in 1984, becoming a major tourist attraction.
James McCartney said: "Of course I'm really looking forward to playing at the legendary Cavern venue in Liverpool.
"It's where so many great music careers began and of course where my dad's band used to play, so it's a special moment."