Sefton council to review sport fees and freeze council tax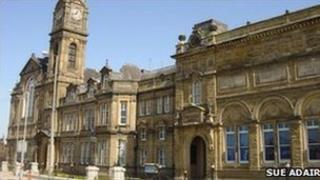 Sefton councillors have voted to delay a decision on significant rises for amateur sports club fees.
Sports clubs had said they feared being forced to close if proposals to increase charges were approved.
Council leader Peter Dowd said the council would talk further with clubs and said any increase would not be until after April.
At a meeting on Thursday, councillors voted to freeze council tax for 2012/13 while making £20m of cuts.
'Hold back rises'
The council currently funds the majority of the cost of providing sports facilities in the borough.
This includes the upkeep of grounds and provision of changing rooms and showers.
The council says the annual fee paid by amateur teams and clubs is significantly below the actual costs.
The proposed raise would have seen football clubs facing an increase of almost £33 per player per year.
Mr Dowd said: "I've met with Sefton Sports Council and with some of the users of football pitches.
"At this stage we've been able to say we'll hold back on some of the rises there.
"We will discuss further on how the money we've taken out of the budget can be implemented."