St Helens park footbridge and gate stolen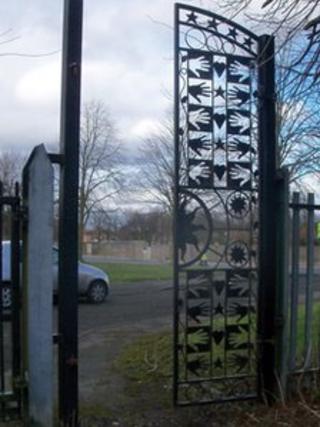 A large section of a metal footbridge and a gate designed by children have been stolen from a community park in St Helens.
The items, described as "irreplaceable pieces of street art", were taken from Sutton Millennium Green Park.
Alison Bacon, St Helens council member for environmental protection, said the theft of the community designed work was "heartbreaking to witness".
The rising price of metal has led to a large increase in thefts across the UK.
Council inspectors found discarded hacksaw blades and cutting tools in the park.
Ms Bacon said: "Much of this work was designed in partnership with local communities and children.
"What makes this worse is that we believe the metal is being melted down in scrap yards many miles away from St Helens."
In a separate incident, thieves were disturbed before they had chance to load the gates taken from the newly refurbished entrance of Sankey Valley at Blackbrook.