Wirral council leader loses no confidence vote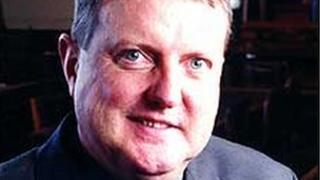 The Labour leader of Wirral Borough Council has lost a vote of no confidence after opposition councillors called on him to stand down.
The vote of no confidence in Steve Foulkes was passed by 36-30 votes.
Conservative leader Jeff Green who proposed the motion has been elected as the new leader. The cabinet will be announced at a later date.
Mr Foulkes was criticised over the handling of the case of whistleblower Martin Morton.
The council had to apologise to the former employee who was forced out of his job after revealing overcharging of vulnerable people in council care.
Mr Morton's allegations of malpractice in residential and care homes contracted by the council were followed by an independent inquiry carried out by Anna Klonowski.
The council has also pledged to address problems highlighted in the report.
Mr Foulkes had said the whole council must take the blame for the affair.
Mr Green previoulsy put forward a motion of no confidence last October, but it was defeated by 38 votes to 26.
The Conservatives ran the council until its Tory-Lib Dem coalition collapsed in May.