Liverpool councillor criticises mayor vote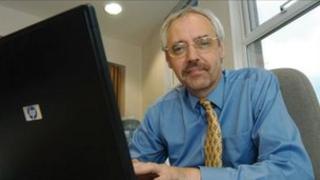 A Liberal Democrat councillor has criticised Liverpool City Council's decision to skip a referendum on whether to have an elected mayor.
Councillors voted on Tuesday to go straight to a public vote for a city mayor on 3 May.
Councillor Richard Kemp said that "people should decide not politicians".
Labour council leader Joe Anderson said he believed the "vast majority of people" would have voted in favour of an elected mayor.
Mr Kemp said: "This is the biggest change in local government in Liverpool since the 1890s when Liverpool was formed on its present boundaries.
"I believe that when you have major constitutional change it is the people that should decide, not the politicians."
In a statement, the council said by moving directly to the mayoral model the city would better its chances of receiving £130m in government funds.
Mr Anderson said: "I think the vast majority of people would vote yes and I don't think we should waste hundreds of thousands of pounds on a referendum when the majority of people would say yes.
"What it means is we can have that money now and those resources now, not next year."
The vote to skip the referendum was passed by 62 votes to three, with 12 abstentions.
Hairdresser Herbert Howe has confirmed he is intending to stand for the job against Mr Anderson and former BBC journalist Liam Fogarty.