Sefton Council urged to raise spending on care homes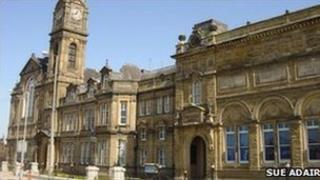 A two-year cap on council care home spending means families in Sefton are struggling to afford relatives' care, a group representing the borough's home providers has said.
Sefton Care Association said there was a growing shortfall between council funding and care home costs.
The freezing of care home fees by Sefton Council was ruled unlawful by the High Court in November.
In response the council is reviewing the "true cost of care" in the borough.
Mark Gilbert from Sefton Care Association, which brought the High Court action against the council, said families were "having to rally round" to make up the difference and many people "may not even be able to get into a care home".
He continued: "Costs keep going up, over the last two years its been nearly 10% in the care industry.
"We've not had an increase from Sefton in two years."
In the High Court ruling Judge Philip Raynor QC said Sefton Council "failed adequately to investigate or address the actual costs of care with the claimants and other providers", which was contrary to relevant guidance.
A spokesman for Sefton Council said the authority's priority was to "provide high quality services" for vulnerable residents but "a large part of council spending" was already spent on the care.
He said: "We hope this ongoing review will help find the true cost of care for adults throughout Sefton.
"As a way forward we will continue to work with care providers in Sefton to find the best outcome."
Sefton has the 13th highest proportion of people aged 65 and over in England, with more than 1,500 people placed in residential and nursing care homes.