Debut album for Toxteth MTV star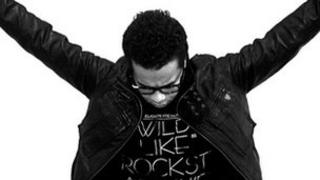 A musician from Toxteth, who made it to the final of the MTV 'Brand New for 2012' contest, is planning his debut album.
Alternative R 'n' B singer Esco Williams was shortlisted in the national music competition beating 2480 entrants to make the final in January.
He said the support he received during the competition has inspired him to release his first recording.
The album New Challenger is planned for release through Pledge Music in early 2012.
He said: "I was grinning, I was super grinning.
"I had this insecurity for the whole campaign wondering why people were voting for me.
"For me to then get into the top twenty next to people with 200,000 video views and 1,000,000 You Tube subscriptions, I was made up."
Esco Williams is also a vocal coach and youth worker and sings with Liverpool's Sense of Sound choir which appeared on BBC One's Last Choir Standing.
He said that the support he received throughout the MTV contest has inspired him to release further, more experimental music.
He said, "My new music celebrates retro culture of the nineties and feature love songs with lyrics about super Nintendo and Mario.
"It's good time music relative to the culture of our generation."
Fans will be able to pre-order 'New Challenger' with exclusive extras, through the fan-funded music platform Pledge Music.