Arrest over Huyton shop worker collection box theft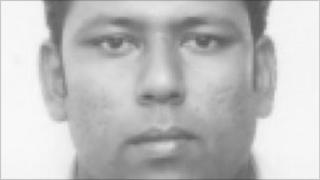 A 17-year-old has been arrested over the theft of a collection box set up to help the family of a man stabbed to death in a Merseyside shop.
The box was taken on Sunday from the counter of Stanley News in Huyton, where Mahesh Wickramasingha, 30, was stabbed to death last month.
The money was due to be sent to his unemployed wife and children, who he supported at home in Sri Lanka.
Police arrested the teenager on suspicion of theft on Thursday.
He was questioned and released on police bail pending further inquiries.
Anyone with information is being urged to contact police or Crimestoppers.