Beatles Epstein contract building to be demolished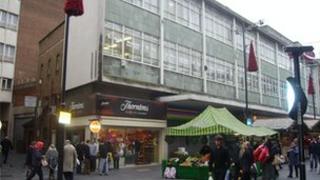 The Liverpool building where The Beatles signed to their manager Brian Epstein in 1962 is to be demolished to make way for a new retail development.
The contract, which began one of the most important creative partnerships in popular music history, was signed in the NEMS building on Whitechapel.
In 2008 the signed document sold for £240,000 at auction in London.
The building's current tenant, law firm Makin's, is in the process of relocating to nearby offices.
Robin Makin, the son of Rex Makin, who grew up next door to the Epsteins on Queen's Drive, Wavertree, said: "It's a shame the building is going because we are having to move about 50 staff after 33 years here."
Epstein's first meeting with the Beatles and their original drummer Pete Best took place in the office on 3 December 1961 when he suggested becoming their manager.