Facebook users donate thousands for cancer woman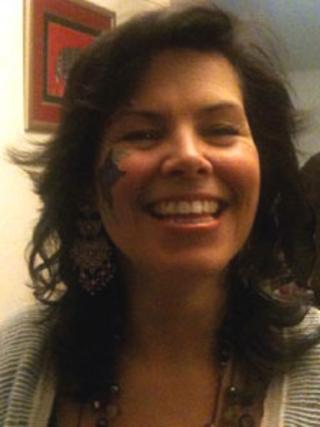 Thousands of Facebook users have donated money to help a Merseyside woman receive what she hopes will be life-saving cancer treatment.
Sue Saul, 38, from Wirral, is terminally ill with bone cancer and has been given months to live.
Friends say her only hope is treatment in Germany which costs £225,000.
Family friend Ian Carroll said the campaign had already raised £35,000 and Mrs Saul would start treatment next week.
He said: "This particular cancer is rare in people Sue's age, and we hope that this treatment will work.
"Sue is a truly lovely person. She radiates warmth that people have enjoyed and basked in, so much so she is known by her friends as Lovely Sue. This is about returning that love."
Mrs Saul, who is married with two young daughters, was initially diagnosed in 2008 after breaking her leg in a fall, shortly after giving birth to her second child.
She has received chemotherapy treatment but was told in June the cancer had spread and that she had only nine months to live.
Mr Carroll, who has co-founded the Facebook page Save Our Sue, said that people's generosity had been amazing.
He said: "We've had people from across the world offering to help.
"We've had music nights, a woman who has shaved all her hair off and we have someone doing a sponsored walk 270 miles across the Pennine Way.
"There has been everything from nursery schools doing obstacle courses to Marcus her husband and Pete Greer, a close friend, have done a skydive."
Her family hopes to raise enough money for Mrs Saul to continue the treatment in Germany and and that the new chemotherapy will put the cancer into remission.