Fashion photographer Perou tackles views of homelessness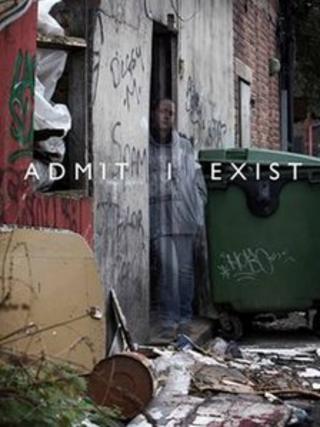 Homelessness among young people is under the spotlight in an exhibition by celebrity photographer Perou.
The British photographer, who has worked with the likes of Justin Timberlake and Eminem, spent a week with people in Liverpool and Manchester.
The O2 Think Big online exhibition is part of a national project about youth homelessness in the UK.
Perou says he wants people to stop ignoring the issue.
"It's about creating an impact and provoking a reaction," he said.
"One of the issues which all the young people we worked with kept mentioning was this feeling that they had become invisible to society, that they no long mattered to the point where they felt people won't even acknowledge they exist.
"That's an issue we wanted the exhibition to confront head-on."
'Convenient stereotypes'
The display is part of the Homeless & The Arts campaign, started by James McNaughton who was homeless himself.
"Having been homeless I know from personal experience just how difficult it is to turn your life around," he said.
"One of the biggest barriers preventing young people making that transition is a lack of confidence and sense of self worth.
"That's why it's so important that, as a society, we don't succumb to convenient stereotypes, but instead treat young homeless people with respect and dignity."
"The exhibition gives a voice to the homeless young people behind the images and hopefully it will make people stop and think."