Missing woman prompts MP concern over cruise ship laws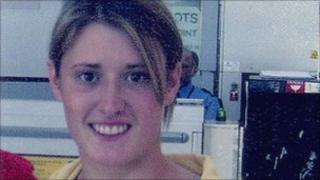 A Cheshire MP has expressed concern that international law did not allow British or US police to investigate the disappearance of a constituent who went missing from a cruise ship in March.
Rebecca Coriam disappeared from a Bahamas registered Disney cruise ship, moored off the coast of Mexico.
Bahamas police did not investigate for three days.
Stephen Mosley, City of Chester MP, asked: "How could we have allowed this to happen to a British citizen?"
Speaking in a House of Commons debate Mr Mosley warned people on cruises were not covered by British laws in cases of disappearance, theft or sexual assault at sea.
He said: "We have the disappearance of a young English woman hired by an English corporation to sail on a cruise ship out of a US port and yet not a single British or American police or forensic team went on board the cruise ship in the days following her disappearance."
Rebecca's parents Mike and Ann Coriam are campaigning for a change in the law to allow UK authorities to investigate cases of British nationals who go missing on vessels registered abroad.
Mr Mosley said: "After seven months Rebecca's family are still awaiting news of what happened to their daughter."