'Troll attack' on Georgia Varley Facebook tribute page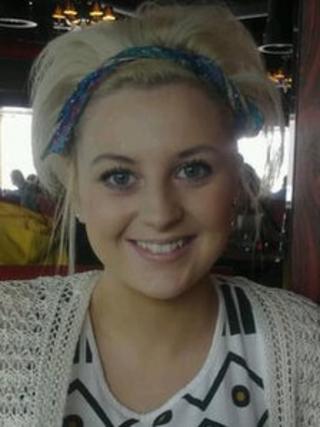 A Facebook memorial page for a girl who died after falling under a train in Liverpool has been taken down after derogatory messages left by "trolls".
Georgia Varley, 16, from Wallasey, Wirral, died on Saturday night after falling between a carriage and platform at James Street station.
Several internet "trolls" targeted a Facebook tribute page set up by her friends, leaving a series of insults.
Merseyside Police is investigating to see if any offence has taken place.
Georgia's friends have set up a new page and administrators have also blocked some of the offenders.
It is understood that Facebook has already disabled the accounts of some of those who posted offensive messages on the page.
A Facebook spokesman said: "It is against Facebook's rules to intimidate or harass others, and we provide everyone with the tools to report such content via specific links across every page of our site.
"When abuse is reported to us, we react swiftly, and we will disable accounts that are found to be in breach of our terms.
"We strongly encourage people using Facebook to use our tools whenever needed and to report objectionable content so we can investigate reports and take action."
He also said that the tribute page's own administrators had acted promptly to stop the abuse.
About 40 passengers were on the platform at the time of Georgia's death, which involved the 23:01 BST Merseyrail service to West Kirby.
Police believe she had been running to catch a train home that had friends and family on board.
Some bystanders needed treatment for shock after witnessing her death.