Former US marine Steven Greenoe 'smuggled guns' into UK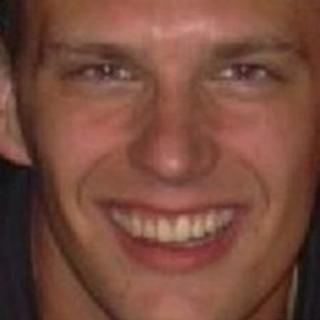 A gun used in a fatal shooting in the UK was smuggled into the country on a commercial flight by a former US Marine, a court has heard.
Steven Greenoe, 37, bought weapons from American gun shops and hid the parts in his luggage, Liverpool Crown Court was told.
Steven Cardwell, 31, from Liverpool and Neil Copplestone, 32, from Ormskirk, are accused of selling the guns.
They both deny charges relating to importing firearms.
Greenoe is awaiting sentence in the US after being arrested at an American airport in July 2010.
The court heard he had bought 81 guns in North Carolina and that some of them were smuggled and used in "serious criminal offences" in the UK.
'Profitable trade'
Neil Flewitt QC, prosecuting, said forensic experts had proved guns bought by Greenoe were used in a fatal shooting, which cannot be reported on for legal reasons, an attempted murder in Manchester and an attempted robbery in Liverpool.
The trial also heard undercover police officers in Liverpool bought three pistols which have been linked to Greenoe's US purchases.
Mr Flewitt said the undercover officers paid about £3,600 per gun.
He said: "By way of comparison, Steven Greenoe paid approximately £300 for each gun.
"It follows, therefore, that smuggling guns out of the US to sell to criminals in the UK is an extremely profitable trade."
Mr Flewitt said guns linked to Greenoe were discovered as part of Operation Newhaven on 25 February 2010, when covert police officers in Liverpool paid £10,800 for three Glock handguns.
'Composite' firearm
An attempted murder carried out in Cotefield Road, Manchester, when a man was shot in the leg, was also linked to the guns, the court heard.
The gun used in the shooting was never found but cartridges found at the scene match guns bought by Greenoe in America, the jury was told.
Mr Flewitt said a gun used in the attempted robbery of a Liverpool taxi driver on 2 March 2011 was forensically matched to two guns purchased by Greenoe in America and was in fact a "composite" firearm.
Cardwell, of Old Church Close, Aintree, and Copplestone, of Ruff Lane, Ormskirk, both deny conspiracy to import, sell and possess prohibited firearms with intent to endanger life.
The trial is expected to last up to six weeks.