Church extension plans rejected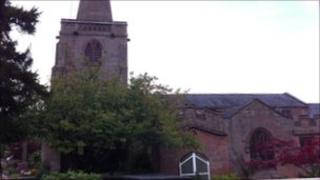 Plans to build an extension on Liverpool's only medieval church have been rejected by the City Council.
Proposals for Grade I listed All Saints Church in Childwall included building on top of an existing burial site.
The council ruled that the extension was out of keeping with the church's position and the surrounding conservation area.
A spokesman for All Saints Church Council they were "deeply disappointed" by the decision.
He said: "We remain convinced that our plans presented a visionary approach that enhanced the historic beauty of All Saints with facilities that would continue to enable this growing church to serve its community."
The church authority now plans to consulting architects and its advisers "over our options for the future".
A spokesman for the Diocese of Liverpool said: "The diocese is mindful of the significant historical legacy that is found in many of our church buildings, indeed we are the largest preserves of built heritage in the area and we work hard to honour this heritage.
"All Saints Church Council had, in our opinion, developed a sensible, practical plan for the church and it is sad that this vision was not supported."