Brookside creator Redmond says 'TV is not relevant'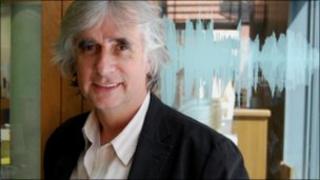 Reality shows and tight regulations have stopped television tackling social issues, according to the creator of Brookside and Grange Hill.
Phil Redmond, who founded Mersey Television in Liverpool, said programmes do not connect with "real people in the street".
"Where are the challenging dramas?" Mr Redmond asked.
"Television used to have programmes like Auf Wiedersehen Pet, The Likely Lads and Boys From the Blackstuff."
He told BBC Radio Merseyside: "You were putting working class values on TV and at times eulogising working class values.
"They're not there because the regulations now are so tight.
"We have tons and tons of reality shows full of really weird people, they're cast deliberately trying to make it sensational.
"I think television itself has lost its way."
Working class portrayal
Mr Redmond, who ran Liverpool's 2008 Capital of Culture year, believes programme makers are stereotyping working class people and not portraying them accurately.
"You always end up with a kind of loudmouth chavvy type character," he explained.
"The term 'chav' has become synonymous with working class people."
"We've all got a different view on what we think is a chav. Different governments, of different colours, have targeted the benefit cheats and the Asbo collector and started to call them working class.
"There's nothing that pushes back against it. There's nothing that offers the counterpoint."
Mr Redmond first started working in television in the late 1960s and went on to create the BBC children's series Grange Hill in the late 1970s.
He is critical of the introduction of family viewing policies by broadcasters in the 1990s, which saw programme makers restricted before 10pm to creating programmes which would not offend people.
"In the late '70s and early '80s it was a real force of social action," he explained.
"If you have Bobby Grant (in Brookside) and all the union activities, you've got to have that kind of level of emotion and aggression and also the language of the streets.
"You just can't come in with a trade unionist being happy and chirpy and making sure that there's peace and love on earth to all mankind."
Reality show dominance
Brookside was famous for its hard-hitting story lines addressing difficult subjects and issues, including the rape of Sheila Grant and the first lesbian kiss on British television.
"I wanted to just occasionally throw up a debate, to say this is something we should all be thinking about and be debating and actually see if we can male some changes," Mr Redmond said.
"That's what's missing now I think.
"We can all make entertaining drama, that's not difficult. But drama that leaves you at the end sometimes feeling slightly uncomfortable or thinking 'we should do something about that', that's the kind of area I was always interested in.
"Nowadays, they just go for safety all the time. People aren't willing to take a risk."
He said he was not anti-reality shows but thought their dominance meant new writing talent was not being developed.
"Those kind of shows are particular niche markets and that's fine, but the problem is the broadcasters are not balancing the schedules," he explained.
"When I came into TV there were people who wanted to make shows about the inequalities in society.
"I don't think commissioning editors are really looking for or know how to nurture great writers.
"Great writers need time and they need a lot of work and they need a lot of support.
"They need work with a lot of other producers and writers before they find their own voice. These days there is just not enough around."