Living with the effects of cancer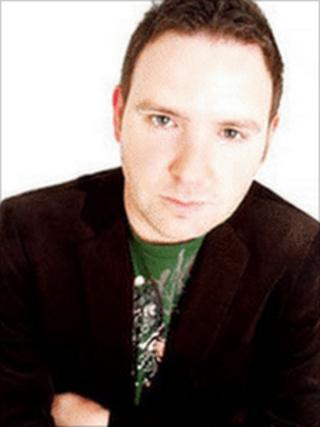 There are a few glorious moments in the day when I don't remember it.
They are those few seconds just after waking, where sleep ends and full consciousness begins, when like anyone else I can wonder about the weather or take in the news on the radio. But this blissful state doesn't last.
Whatever the headline, it has nothing on the one written by doctors for my mother and our family just eight weeks ago: my Mum has advanced ovarian cancer.
When the memory returns, it's like a blow to the stomach that sometimes leaves me bent double.
New territory
Receiving this news for the first time was incomprehensible, but to have to go through the recall of it each day seems barbaric. Maybe I will adjust to it.
This is after all, new territory for the four in my family; a place of fear and dread we've been shipped into against our most desperate, howling protests.
You've probably, in a macabre moment, wondered what it's like to be here. And I wouldn't blame you for quickly dismissing the thought.
Awareness campaigns and paralysing statistics about cancer stalk the healthy on a daily basis, striking fear. Not even 'Match of the Day' can avoid its grim hand as managers make sure the most current charity emblem adorns their suit lapels.
In this sense cancer acts like the ultimate terrorist, planting its nightmarish idea in all of us, even those it chooses to spare its terrible biology. I was in that camp - aware but not wanting to devote too much thought to it - until Thursday, 24 February, 2011.
That morning I was at my mother's, and had asked the question of how she slept in a way I assumed would be as rhetorical as ever. Even to type her response of "No, actually I didn't," leaves me short of breath. She had slept badly because of a lump she had found in her side, and the doctor was called.
Rewind six months and myself and Steve Coleman are setting off on a sunny August morning to cycle 100 miles in order to raise money for Clatterbridge - Your Cancer centre.
When I arrived at BBC Radio Merseyside in January 2010 the charity partnership with the station had just been announced. The target was to raise £30,000 for two 'chemo cars' that would allow patients to be treated closer to home.
What followed took everyone by surprise.
Heartfelt thanks
The money started to come in faster than anyone could have predicted, a steady stream turning into an urgent flow. All the while, our news bulletins pronounced on the continued hard times; job losses here, cuts there.
In the teeth of the worst economic weather for 20 years, the generosity of the people of Merseyside and Cheshire was amplified to an extent that was just mind-boggling. Meetings were hurriedly called to decide on the next target (for a pager system to allow patients to wander away from the waiting room) - and it was duly met.
Quite properly the issue of cancer was reflected on the air, too: interviews with those with the disease; doctors and consultants raising awareness of signs and symptoms; fund raisers from Clatterbridge on how the money would make a difference.
I conducted many of those interviews myself, one with a woman diagnosed with late-stage ovarian cancer herself. I could never have imagined that I would be calling her back a few months later to ask her how quickly the hair falls out when a patient has chemotherapy.
"It's one of yours [the chemo cars] we're using today," said the nurse as my mum was hooked up to the innocent-looking clear solution a few weeks ago. This was her first of six courses of chemotherapy following the operation to remove her ovaries where the cancer had developed, and because of the chemo cars - and because of you - she was able to have it at the Liverpool Women's hospital rather than Clatterbridge. This was a much easier journey.
The thanks I might have offered on-air, heartfelt but still in the land of the unaffected, seem pathetic compare to those I do now. Only from the other side of the border can I properly appreciate the difference Radio Merseyside listeners have made. So thank you, thank you so much.
The future for me and my family here is frightening and uncertain. Ahead of us, scans and meetings with consultants to test and shred our nerve.
As Christopher Hitchens says, whatever the race for life is, cancer makes you an abrupt and unwilling finalist. But we are resolved to it. And with the generosity of thought and deed of people like the listeners of BBC Radio Merseyside over this last last year, we stand a better chance than we did at the start.