Adult care services in Wirral 'survive budget cuts'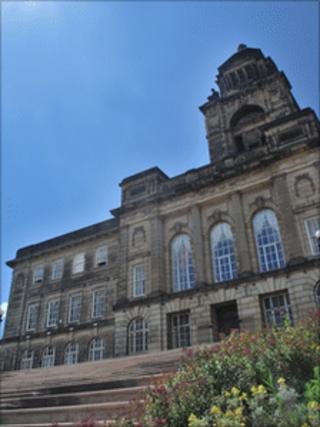 A council which has made one of the highest cuts to its adult social care budget in England has claimed services have not been reduced.
Wirral Council is to make £12m in savings in this area following the central government Spending Review, which requires a 20% cut in funding.
Some savings have been made through the controversial closure of five council-run care homes, with care being transferred to independent providers.
However, previously under-threat Sure Start centres and libraries will remain open.
The council will make further savings by offering those who use its social services the opportunity to have personalised care budgets to manage themselves.
It has also saved money by offering voluntary redundancy to nearly all staff, with more than 1,000 people so far taking up the offer.
Howard Cooper, Wirral's Director of Adult Social Services, said: "By providing services through the independent sector in a more targeted way we have been able to make our budget savings without reducing what is available to people.
He added: "Carers and people who use our services have helped us to choose our new service providers, who are still subject to rigorous council checks and control, and people are supported to choose the providers who are right for them by specialist teams."
Growing population
The figures have emerged as the result of BBC research, conducted in association with the Chartered Institute of Public Finance and Accountancy (CIPFA), into the effect of local authority finances on local services following the government's Spending Review.
The research found total social care budgets of the 73 councils who responded are being cut by approximately 2.6%.
It also suggested a divided country when it comes to spending on social care, with spending on adult social care in the Midlands and the North set to fall by 4.7% this financial year, and to rise by 2.7% in the South.
At the opposite end of the scale, Cheshire West and Cheshire Council has increased its adult social care spending by nearly 6%.
Councillor Brenda Dowding, Executive Member for Adult Health and Social Care, said it had adjusted its spending to reflect the area's growing elderly population.
"We have recognised that we need to put additional resources in, so this authority has actually put in over £5m this year," she said.
"The other important thing is to try and shift what you're doing to prevent people from coming into social care.
"That means the whole council turning its attention to that, so for example leisure services has a part to play in keeping people healthy."
Ms Dowding said the council has also invested in devices that allow people to stay in their own homes safely, rather than move them to council-run homes.
"Shifting resources to that area helps prevent people needing intensive social care and helps to reduce costs," she said.