Man charged with murdering 17-year-old mother in Widnes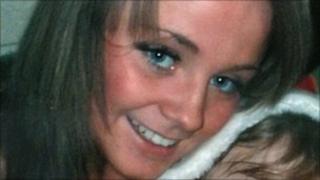 A man has been charged with murder after the death of a 17-year-old mother in Cheshire.
Kelsey Marie Shaw, from Speke, Liverpool, was found unconscious at a flat in Foundry Lane, Widnes, on Friday night, and later died in hospital.
A 19-year-old man has been charged with murder and will appear before Warrington magistrates on Monday.
The family of Ms Shaw, who had a three-year-old daughter, said her death had left them "devastated".
"Kelsey's death will leave a huge hole in our lives," they said in a statement.
"Like most other 17-year-old girls, Kelsey had her fair share of both good and bad times, but she always remained a positive person and she tried to make the best of her life.
"Her three-year-old little girl will no longer have a mummy, but we will ensure we keep Kelsey's memory alive so she will know all about her. Helping her daughter to cope with this loss will be our main priority.
"Her death has left us all very shocked and we need time to come to terms with what has happened."