Liverpool passport staff sacked after contract error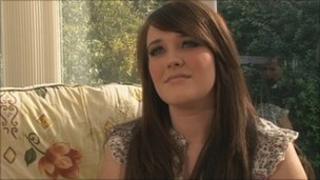 Four passport workers in Liverpool were sacked after it emerged they had been given permanent contracts by mistake.
Ten other permanent staff were switched to temporary jobs as a result of the HR blunder by the Identity and Passport Service (IPS) on Old Hall Street.
The IPS apologised for the error and said an "urgent" investigation was under way.
Staff have been left shocked and angry by the announcement, the Public and Commercial Services (PCS) union said.
All of those affected were recruited up to two years ago through a scheme which opened up jobs to friends and family of existing staff.
But despite undergoing interviews, under civil service rules they should have been offered temporary and not permanent employment.
'No warning'
When an audit by the IPS discovered that 14 had been taken on permanently, the four who had already been working for two years - the maximum fixed-term contract - were told to leave.
The remaining 10 staff have been offered temporary contracts up to September.
Sophie Bennett, 20, from Birkenhead - one of those sacked - told the BBC she was in tears after being informed and said she felt let down.
"I think it's appalling. We're all young, they didn't give us any warning. People have taken finance out, houses.
"You don't expect to be treated that way by your employer."
A PCS spokesman described it as a "very harsh decision to cover an IPS mistake in recruitment and selection".
"PCS is disappointed that IPS has chosen to dismiss employees who have worked diligently for IPS for two years, none of whom have done anything wrong and now find that they are unemployed.
"The affected staff are mainly young and female, some of whom are single parents, new mothers on maternity leave, young employees buying their first home or the sole wage earners in their family."
Counselling offered
A spokesman for the IPS described the removal of staff as "extremely regrettable".
"Ten other colleagues in the Liverpool office have been informed that they were also wrongly given permanent contracts of employment and they have been offered temporary contracts of employment.
"IPS would like to apologise sincerely for this mistake and point out that the individuals concerned have done nothing wrong and were originally offered permanent contracts by mistake.
"We realise this will be very upsetting news for the people concerned and we are providing access to counselling and union representatives."