Union threatens legal action over Burton's closure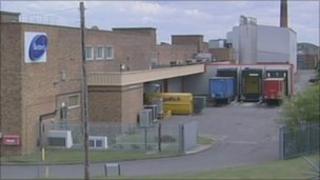 The owners of a factory on Merseyside have been threatened with legal action over plans to close the site.
Burton's Foods, which makes Cadbury's and other biscuits, plans to close its site in Moreton, Wirral, with the loss of 342 jobs.
But Tony Woodley, of the Unite union, said the company had reneged on an agreement in 2007 to keep the factory open until 2012.
Burton's said it was in the process of a 90-day consultation.
Alternative plan
Mr Woodley, former general secretary and now national officer of Unite, said: "We stopped it closing four years ago.
"There was a commitment they would see the plant open until the end of 2012 at least. We expect it to be honoured."
He said the union was working on an alternative plan that it believed would be cost-effective.
"It would leave a sizeable amount of work on the site. It makes viable and economic sense," he said.
"They either honour the agreement and have the decency to listen to our viable alternative or we are going to take them for every penny."
Deal 'subject to change'
Mr Woodley said the union would take legal action because Burton's had broken a "legally binding contract" and because there had been a lack of consultation.
The firm, which is the largest employer in the Wallasey area, employed 3,300 workers in its heyday.
A spokesman for Burton's Foods said: "Burton's Foods made an agreement with Unite in 2007 to keep jobs at Moreton until 2012 that was 'subject to significant business change'.
"We believe that since 2007, the world, our industry and our company has changed substantially."
He said the company "had been and continues to be extremely engaged with the consultation process and will give the Unite counter-proposal the fullest possible consideration".