Merseyside Police to 'disrupt lives of known criminals'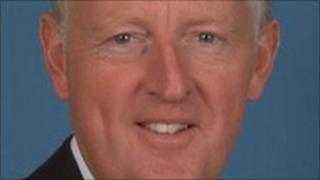 Leaders of Merseyside's organised crime gangs are to have their lives disrupted - by being pursued by police for every offence.
Detectives will continue to concentrate on the gangsters' major crimes.
But they will also face a crack down by neighbourhood officers on offences such as not having a TV licence or cheating on benefits.
Chief Constable Jon Murphy said it was part of his plan to tackle the "deeply entrenched problem" of organised crime.
Mr Murphy, who is the lead on serious organised crime for the Association of Police Officers (Acpo), said dealing with such criminals had traditionally been taken away from neighbourhood teams.
"But organised criminals live in neighbourhoods," said Mr Murphy, who took charge of Merseyside Police last February.
"We need neighbourhood officers to know who they are, where they live and what to expect of them.
"We have information about the activities of these people. I want to bring those two things together."
He added: "We have far too many people in Merseyside with significant wealth who have never worked a day in their life and we are going after them.
"We will disrupt their lives in any way we can."
Mr Murphy said he remained committed to the campaign, despite the force having to find £66m of savings over the next four years.
They have already found £4.3m of savings this year, and have planned for a further £18m for 2011-12.
Officers are now working on savings for 2012-13.