Princes buys Cross & Blackwell and Fray Bentos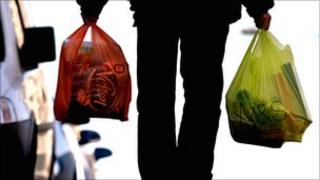 Household brands Crosse & Blackwell and Fray Bentos have been taken over by food and drinks group Princes.
The £182m acquisition comes after Premier Foods decided to sell off its tinned food operation.
Premier's factories include plants at Long Sutton in Lincolnshire and Wisbech in Cambridgeshire.
Liverpool-based Princes also has a long-term licence to make baked beans and pasta under the Branston and Batchelors brands.
The sale, which is subject to a number of conditions, comes less than a month after Premier offloaded its meat-free business Quorn for £205m to cut its debt, which stood at £1.4bn in June.
Princes, which was established by Simpson & Roberts, began trading canned meats and vegetables in Liverpool in 1880.
It has grown from importing canned fish to supplying products ranging from fruit juice, tinned meat to microwave meals and sandwich spreads.
Analysts said the firm would have annual revenues of £1.5bn following the deal.
It will also have a total of 13 production sites and a 4,500-strong workforce.
Premier is also selling the brands Farrows and Smedley's but it is retaining its Ambrosia branded tinned desserts operations in Lifton, Devon, which is being retained.