Report predicts 128,000 new Merseyside jobs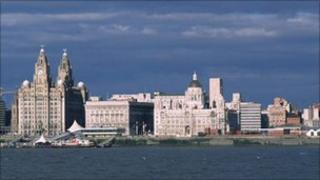 A report from Merseyside's leading business organisation has claimed 128,000 new jobs could be created in the region over the next decade.
The Mersey Partnership (TMP) believes there will be economic growth, improved education levels and the creation of more businesses.
The predicted employment growth is more than double that achieved between 1999 and 2008 when 50,600 jobs were created.
Tourism, knowledge, port and low carbon sectors are key, claimed TMP.
'Enormous prize'
A TMP spokesman said the predictions had been made on the basis of research carried out by businesses.
He said: "They base their projections on their development and investment plans and in many cases these figures were backed up by independent consultants."
Lorraine Rogers, TMP chief executive, said: "We are not saying that these four areas are the only answer.
"Other sectors are important too, as are major regeneration projects and initiatives to support businesses, but history suggests that we will not create the step changes and accelerate growth through a broad based approach.
TMP has produced action plans for the four sectors to help them deliver growth.
"Focus is required and the prize is enormous.
"All four sector teams have assessed the assets in their sector, have action plans and are drilling down to specific opportunities for growth; and are now beginning to deliver them," said Ms Rogers.