Mersey Tunnels' tolls to rise from April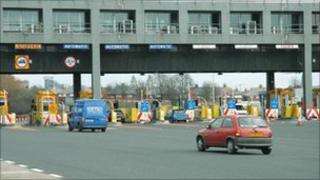 The Mersey Tunnels' tolls will rise from April, after the Merseyside Integrated Transport Authority gave proposals the go-ahead.
Car tolls will increase from £1.40 to £1.50. Heavy goods vehicles will see a rise of 90p to £6.50.
Merseytravel chairman Mark Dowd said the rises were necessary as it was losing more than £150,000 a week.
The Mersey Tunnels' Users Association said: "The region needs a toll increase like it needs a hole in the head."
Its chair, John Louden, said the tolls should be removed altogether.
The price rises have also been criticised by the employers' organisation, the Confederation of British Industry (CBI).
Its director, Damian Waters, said: "At a point when many businesses are struggling to recover an additional cost is the last thing they want."