Reprieve for £25m Huyton school earmarked for closure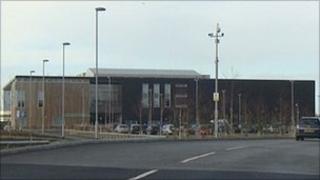 Plans to close a £25m school on Merseyside just two years after it was built have been shelved by councillors.
Christ the King Centre for Learning, in Huyton, opened under the government's Building Schools for the Future scheme.
Knowsley Council had said it may have to close as it had 400 surplus places, but the announcement was met with fierce local opposition.
Following a meeting with parents on Tuesday it said it would work with them to try to keep the school open.
Cabinet member for children and family services, councillor Graham Wright, reassured parents that there was a need to ensure continued primary and secondary educational provision on the North Huyton site for children aged four to 19.
Mr Wright said: "It was only ever an initial informal consultation with parents, who have shown their full support for the centre. We have listened and we will continue to listen to parents in order to find a solution that will secure secondary education in North Huyton."
The school was hailed as a new kind of school with open-plan classrooms and new ways of teaching when it opened in 2009.
It replaced the St Edmund of Canterbury Secondary School and was billed as a centre which could be used by the whole community for learning, sport, cultural and leisure activities.