Apprenticeship scheme 'deluged' with applications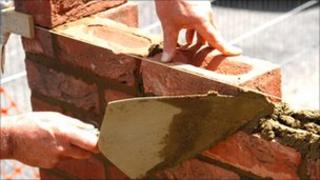 More than 1,000 people have applied for 100 apprenticeships which are being offered in Liverpool.
The scheme is offering jobs from business support and customer service with the Plus Dane Group to catering in city centre restaurant 60 Hope Street.
North Liverpool Regeneration Company has also agreed to train 10 people in joinery, bricklaying and construction.
Liverpool City Council, which is funding the scheme, said it had been "deluged" with applications.
The scheme is offering apprenticeships ranging from one to three years.
Councillor Nick Small, the council's cabinet member for employment and skills, said: "We have been absolutely deluged with applications and literally bowled over by the response.
"It shows how vital this scheme is, and how important it is to increase the number of apprenticeships across the city.
"At a time when cuts in funding are being made across the board it is really important that we support our young people in gaining the skills they need to obtain employment.
"We want to have a highly-skilled and motivated workforce ready to take advantage of any improvement in the economy in future years."
The successful applicants will be chosen during assessment days in National Apprentice Week next week.