Sefton councillors to meet over spending cuts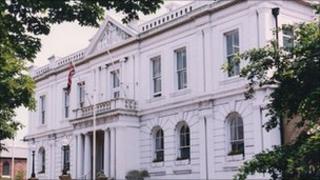 Sefton councillors are meeting to discuss how to make £68m of savings over the next three years, after a reduction in government grants.
The council, which plans to save about £44m in 2011-12, is considering options including scrapping free school uniforms and cutting staff pay.
Unions and campaigners are set to meet at Southport Town Hall as councillors decide where the cuts will fall.
The final budget will be set on 3 March.
The council has already proposed closing seven SureStart centres, which provide activities and support for young families.
Earlier this week, campaigners opposed to the plans marched through the town before handing a petition to the council asking them to reconsider.
A spokesman for Sefton Council said: "A wide range of options are being considered by councillors on Thursday as the council tries to find savings totalling £68m over the next three years.
"These are very difficult times and Sefton Council finds itself in a position where significant cuts across many council services are unavoidable in order to produce a balanced budget."