Liverpool festival's call to Merseyside photographers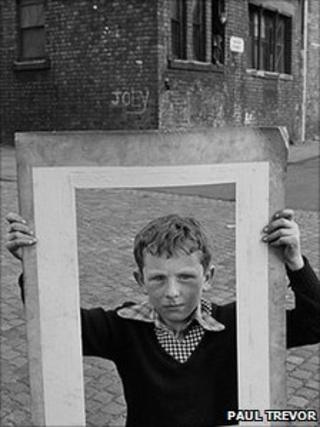 Photographers across Merseyside are being urged to "capture Liverpool" and take part in the city's first international photography festival.
Look11 will feature exhibitions of work from around the world as well as talks, seminars and community workshops.
But organisers of the event are also running a competition, open to anyone interested in photography, that takes the city itself as the theme.
Hundreds of entries are expected and ten £500 prizes are on offer.
Every picture entered will be displayed at an event during the festival, and organisers also hope to attract sponsorship for a one-off publication of the images.
The overall winner will be chosen by votes on the festival website.
A similar event in Manchester attracted more than 700 entries and "a lot more" is expected from Liverpool, said Colin McPherson, chairman of Look11's board of directors.
"It's very much a way of introducing a much wider audience to the impending festival," the freelance photographer, who works for UK publications including the Guardian and Independent on Sunday, told BBC News.
The festival is the brainchild of members of Redeye, a network of north west-based photographers, who wanted to hold a photography festival in the region.
After an initial event in Manchester in 2007, they set about planning a Liverpool version after finding a huge appetite for the idea within the city.
"We did a bit of research as to what we thought had worked in Manchester, what we liked about it and what we thought we could improve on... and what we'd do differently," Mr McPherson said.
Since the idea germinated, organisations such as the Arts Council has experienced funding cuts, affecting the UK's cultural landscape.
Nevertheless, Mr McPherson told the BBC the festival, which will launch on 12 May, was coming together well.
"We're very optimistic. When we started this project back in 2008 we were living in a very different world, culturally and economically," he said.
"It was pre-credit crunch, pre-recession, pre-spending cuts.
"So what we've found over the last three years is the pot of money has got smaller and smaller and it's been harder and harder to get our hands on."
As a consequence, the photographer said organisers appreciated the "good funding" they had received from organisations including the Arts Council, Liverpool City Council and Salford University.
The festival's broad theme will be photography as a call to action and is set against the backdrop of Liverpool's Year of Social Justice.
Exhibitions are being held at spaces including the Bluecoat and Walker gallery and organisers also hope to stage outdoor displays.
The national photography symposium, a forum for discussion and ideas on current issues in photography, will also be held during the event.
"One or two of the exhibitions will be by international photographers, so we're hoping that will attract a lot of interest from home and abroad," Mr McPherson said.
"Liverpool's got such a fantastic track record for staging visual arts and for staging festivals that if we run it well, if we are able to resource it well, there is no reason why every couple of years we can't have something that really speaks to the world."
Look11 has just launched its website and a full programme of events will be announced in February.
Photographers confirmed for the event include Paul Trevor, Lee Karen Stow and Ian Berry.