Firefighter speaks about niece killed in Neston crash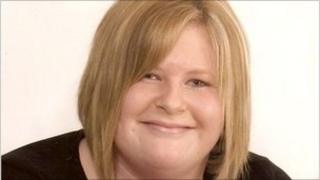 A firefighter whose niece died in a car crash involving a drink-driver urged people to "not have a sniff of alcohol" before they get behind the wheel.
Mark Thomas' 19-year-old niece, Michaela Favager, suffered fatal injuries when the car she was in split in two in the smash in Wirral in 2009.
The driver, John Aston, was three times over the legal drink limit when the car ploughed into a tree.
Mr Thomas said he hoped that speaking about his experience would save lives.
Mr Aston, Ms Favager, Edward Smith, 19, and Gillian Fowle, 43, were all killed in the crash, in Neston in the early hours of 19 July last year.
Their car hit the tree at 57mph.
'Very traumatic'
Station manager Mr Thomas, who is based in south Liverpool, was speaking out as Merseyside Police launched their drink-drive campaign in the run-up to Christmas.
Over the past five festive periods in the force's area, there have been 1,491 serious crashes.
Of those, 95 were caused by drink, and four of them were fatal.
Mr Thomas said: "We do attend collisions on a regular basis, and these scenes are very traumatic for emergency services attending them.
"When I got the call on the Sunday morning last year telling me my niece had been killed it was very surreal.
"I had seen so many accidents on a professional level but to be told about one on a personal level was very difficult to comprehend."
He added: "We, as a family, still have so many questions that we don't have the answers, all four occupants of the car are no longer with us.
"The people I know would not have a sniff of alcohol before they drive a car - it is just too dangerous."
He appealed to people to be extra careful, not to get in a car with someone who has been drinking and to always have a sober designated driver on nights out.