Rapid HIV tests offered on World Aids Day on Merseyside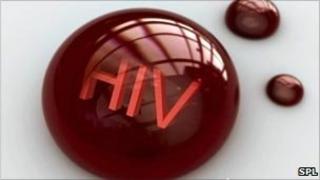 A test for HIV that promises to give the result in just 20 minutes is being offered in Liverpool.
The free, while-you-wait service, which uses a blood sample from the finger tip, is being offered until Thursday to coincide with World Aids Day.
More than 1,000 people took the test last year, which is being offered by Liverpool School of Tropical Medicine.
A similar scheme is being run at Knowsley Contraception and Sexual Health Service and St Helens Hospital.
Gary Barker, senior sexual health advisor, said the results of their tests were available in 60 seconds and were free all year round.
Support services
He said: "We are committed to helping reduce HIV infection in the community and we urge people to visit us for a test to check their HIV status.
"The test is quick and simple, you will get your results in 60 seconds and we can offer a wide range of services to help you."
In Liverpool, tests are available at Well Travelled Clinics in Pembroke Place; Sahir House on Dale Street; the United Reformed Church Building in Wavertree; and The Liverpool Centre for Sexual Health at Liverpool University Hospital.
Talking about last year's scheme, Dr Miriam Taegtmeyer, from the School of Tropical Medicine, said: "Over 150 people had a rapid HIV test on World AIDS Day last year and a further 900 at different venues throughout the year that followed.
"Over 98% of people tested negative and were able to reassure themselves.
"Those who tested positive were able to access clinical and other support services to enable them to get treatment and remain healthy."
The number of people living with HIV in the UK reached an estimated 86,500 in 2009, but according to the Health Protection Agency a quarter - almost 21,000 - were unaware of their infection.