Murdered nurse's police calls in IPCC investigation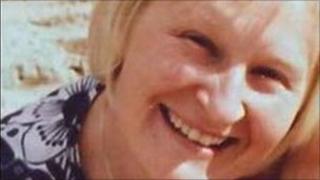 Calls to police made by a nurse a month before her husband murdered her are being investigated by the Independent Police Complaints Commission (IPCC).
Kate Mott, 35, was strangled at her Southport home by her husband Brett Mott, who then staged her death to look like a car crash on 21 January.
Mott was found guilty of her murder on 10 August and given a life sentence at Liverpool Crown Court
Mrs Mott called Merseyside Police twice in December to report his harassment.
Merseyside Police made a voluntary referral to the IPCC on 22 April 2010 after the significance of the calls on 15 and 16 December became apparent.
Psychological abuse
The IPCC said it decided to independently investigate the police's response, but that the investigation was suspended until Mott's trial was over.
IPCC Commissioner Ms Naseem Malik said: "My sympathies go out to Mrs Mott's family and friends.
"This was an horrific murder perpetrated by a man who subjected her to emotional, psychological and physical abuse while they were married.
"Now Mr Mott has been convicted, our investigation is under way.
"It will examine how Merseyside Police dealt with information received and whether the response was proportionate, and information given out correct."
The body of Mrs Mott, who had been strangled with her own pyjamas, was found in an abandoned car on in Scarisbrick, Lancashire.