Liverpool man jailed for two sex attacks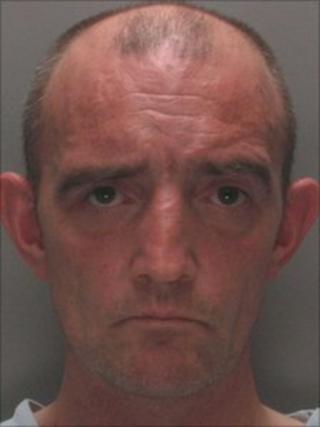 A Liverpool man has been jailed for 10 years for two sex attacks carried out eight years apart.
Thomas Potter, 40, of Dovecot Place, Dovecot, Liverpool, subjected a 63-year-old woman to a sex attack in her Tuebrook home in 1993.
The former door-to-door salesman raped a 15-year-old schoolgirl in 2001.
He admitted the assault but had denied the rape. He was convicted by a jury at Liverpool Crown Court and jailed on Tuesday.
He was sentenced for a total of 10 years for the two attacks and ordered to sign the sex offenders register for life.
Potter was tracked down by his DNA which was taken when he was arrested for a suspected domestic violence incident.
The DNA matched that taken from the first victim's clothes.
His 15-year-old victim did not report her attack to police until 2005, but then withdrew it because she was scared of having to go to court.
She decided to go ahead with the prosecution after Potter was arrested on the other matters.
Judge David Swift told Potter the four and six-year sentences handed to him reflected the seriousness of the offences.