Liverpool City Council executives agree pay cut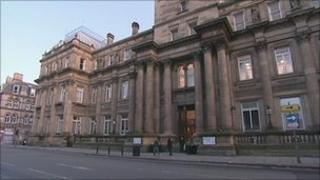 A group of 32 executives at Liverpool City Council have agreed to a pay cut to save the authority £500,000.
The council's 25 assistant executive directors and heads of service have agreed that bonuses worth 10% of their salary should be axed permanently.
Earlier in July, its seven-member executive management team gave up their 15% performance related pay.
The reductions are designed to protect front-line services in the city from public spending cuts.
Managers earning more than £40,000 at the authority, who do not have a front-line role, are also being offered voluntary severance.
Radical action
Council leader Joe Anderson said: "I am really pleased that the entire leadership team are accepting that the difficult financial position we are in is something that they can help with, and are leading by example.
"It sends out a really strong message that we are all in it as a team, ready and willing to make changes for the good of Liverpool and its people.
"There is no doubt that local government budgets are going to be significantly reduced over the next few years which means tremendously difficult decisions around jobs and services.
"The recent in-year cut to our area-based grant and the axing of the Building Schools for the Future programme reinforce the need for radical action in these difficult times."
Staff who have volunteered to give up their bonuses work across the city council in roles including regeneration, education, adult services and housing.