Manchester Arena attack: Arrest warrant issued for bomber's brother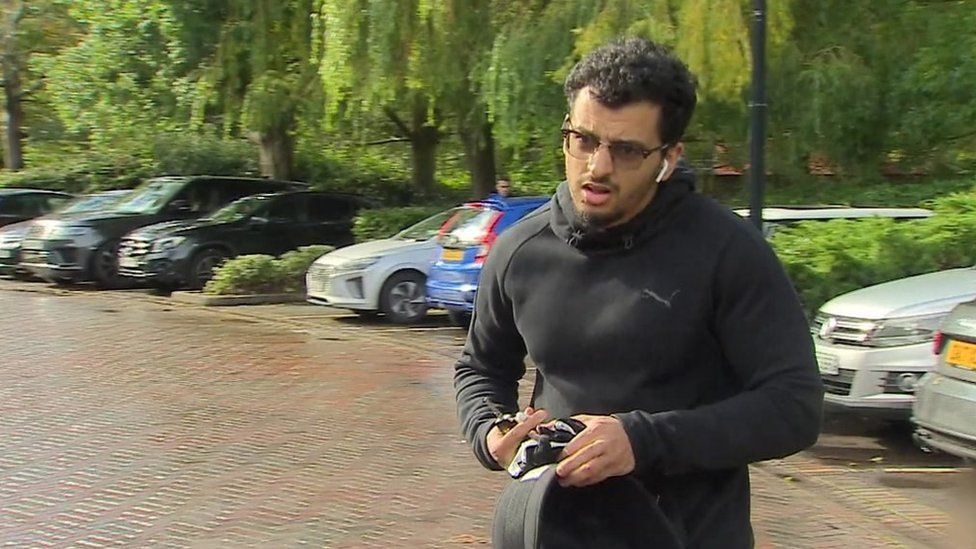 An arrest warrant has been issued for the Manchester Arena bomber's brother.
Abedi, who uses the name Ben Romdhan, had refused to answer questions on the grounds he could incriminate himself and later fled the UK.
His younger brother Salman Abedi killed 22 people and injured hundreds more in the terror attack on 22 May 2017.
Sir John Saunders, the chairman of the public inquiry, had demanded Ismail Abedi appear at the hearing.
In May 2020, Ismail Abedi was asked to provide a witness statement but, in July of that year, he responded in writing, saying he would not provide a witness statement, "because I am concerned about the risk of self-incrimination".
He was told that failure to comply was a criminal offence, to which he replied he did not wish to answer the questions and asserted he wished to claim privilege against self-incrimination.
The inquiry pointed out that such privilege could only ever be claimed on a question by question basis, not in blanket form.
He then asked for immunity from prosecution from the attorney general before he would agree to give evidence, but the inquiry chairman refused the application.
A formal notice was then issued requiring the defendant to attend the inquiry on 21 October 2021, but he did not attend.
Last month, he was convicted at Manchester Magistrates' Court of failing to comply with a legal notice to attend the inquiry as a witness.
District Judge Jack McGarva said he was "satisfied beyond reasonable doubt" he had "no reasonable excuse for not attending" and he was "guilty of the offence as charged".
Prosecutor Sophie Cartwright QC told the court that notification of Tuesday's hearing had been sent to Ismail Abedi's last known address, an email address he had previously used and his former solicitors.
The judge said he was satisfied that Ismail Abedi was aware of the hearing and also noted that the proceedings had had a "great deal of publicity".
Issuing a warrant without bail, he said: "We will now have to wait for him to be apprehended."
He faces a jail term of up to 51 weeks for the offence.
The news of the warrant has been welcomed by a number of the victims' families.
Kim Harrison, whose firm Slater and Gordon has represented 11 families at the inquiry, said they remained "gravely concerned as to why Abedi was able to leave the country before giving evidence".
"The families deserve to know the truth about what happened that night and the contempt Ismail Abedi has shown them is truly despicable," she added.
Related Internet Links
The BBC is not responsible for the content of external sites.