Oldham child sex abuse: Victim highlighted in report wants justice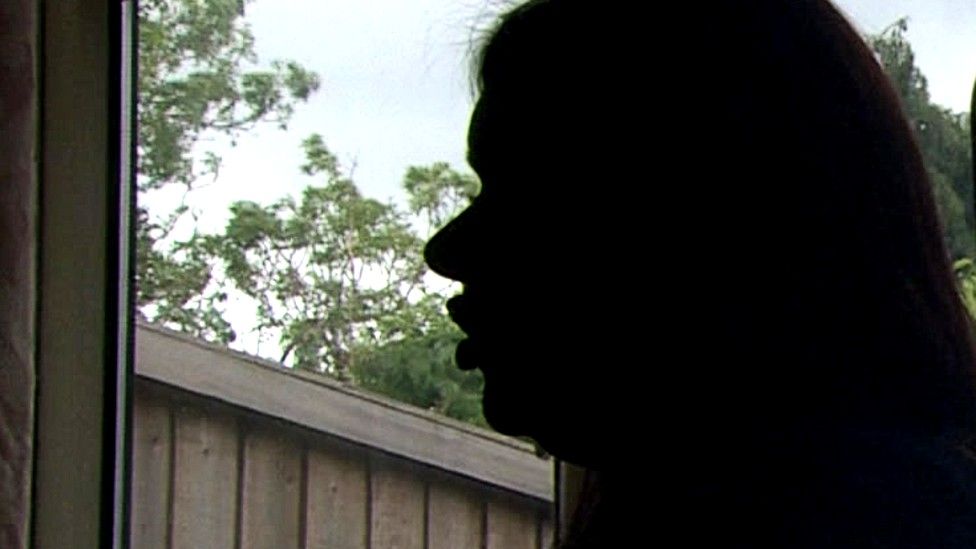 A woman who was repeatedly raped as a child has demanded justice after a report found that the police and a council failed her.
A recent review revealed children in Oldham were failed by those who were meant to protect them from abuse.
It highlighted failures to help one girl in 2006, who was named as Sophie, a pseudonym to protect her identity.
Sophie told BBC North West Tonight she was abused from the age of 12 by a grooming gang in a "house of horrors".
She said her ordeal began when she was contacted by a man online, who told her he was 18, when he was in fact a serial sex offender in his 30s.
She told a mental health outreach worker he was her boyfriend.
Records showed the worker noted that Sophie was prone to fantasise and "appears to try to gain attention and shock others by what she says".
The man was later jailed after raping Sophie on two occasions.
Later in the same year, she went to Oldham police station to report being sexually assaulted and was told to come back with an adult when she was "not drunk".
As she left the police station, two men picked her up in a car and raped her in a nearby street.
She was then taken to two houses in the town and was raped and sexually assaulted by multiple men.
She said the men "knew how to prey on vulnerable children".
"They communicated well to pass children on to other men [and] all worked together," she said.
She said had officers acted when she went to the police station, they "could have caught a grooming gang there and then, but instead, they decided to hide it and act like it never happened".
She said she had had to relive the story "over and over again" to try and get answers as to why she was ignored.
Only one man has been prosecuted for what happened to her.
Sophie, who received an apology from the chief constable of Greater Manchester Police (GMP) earlier, said she wants her case reinvestigating by another force.
"I do not believe it was a one-off isolated incident," she said.
"That is why I have been fighting, to prove that there is more to it and there are more victims out there."
If you're affected by the issues in this piece, you can find support from BBC Action Line.
She said she could not accept the chief constable's apology until she saw "some improvements, some justice".
She added that she still believed what she had told the report's authors, that police were "more concerned [about] covering up their own failures, than protecting us children".
Following the publication of the report, which found no evidence of a cover-up, GMP and Oldham Council said they were "deeply sorry" to all those affected.
GMP Chief Constable Stephen Watson said officers' actions "fell far short of the help that they had every right to expect and were unacceptable".
Oldham Council leader Amanda Chadderton apologised that the authority's services "at the time were not good enough to protect vulnerable young people suffering the most awful abuse".
"The way we work has already moved on immeasurably," she added.
Related Internet Links
The BBC is not responsible for the content of external sites.