Rochdale grooming gang: Patel criticised over deportation decision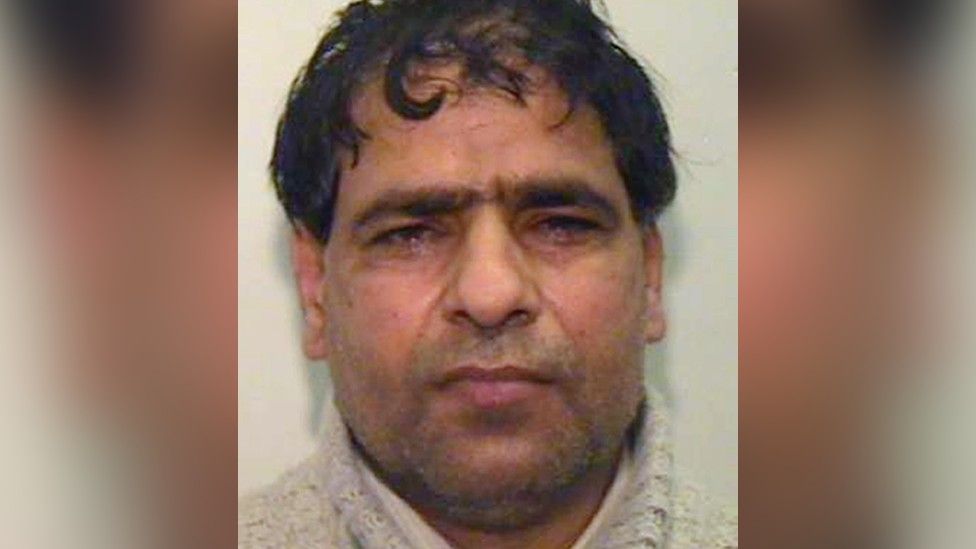 An MP said he felt "frankly misled" by Home Secretary Priti Patel after it emerged the ringleader of a grooming gang had avoided deportation.
Tony Lloyd, Labour MP for the town, said he was "astonished" to learn Aziz would not be deported after he renounced his Pakistani citizenship.
The Home Office said it was determined to deport foreign criminals.
Aziz, known as "the master" by the gang, was originally fighting deportation alongside Adil Khan, 51, and Qari Rauf, 52, who were also jailed in 2012.
An immigration tribunal heard how all three were liable to be deprived of their UK citizenship and deported as they also held Pakistani nationality.
Since being released from prison, the men have fought a long legal battle against deportation, mounting multiple legal challenges and appeals over several years.
During the tribunal hearing in London on Monday it emerged that Aziz had been told he would not be stripped of his UK citizenship and deported.
Aziz had renounced his Pakistani citizenship in July 2018, just days before the Court of Appeal ruled he could be deprived of his UK citizenship.
Mr Lloyd told BBC North West Tonight: "I am a little bit astonished because I was promised, most recently by the present Home Secretary Priti Patel, that she intended to do everything possible to deport these men.
"She did not tell me that one of these men was already through the system.
"I should have known that. I feel let down and frankly misled."
Aziz was jailed for nine years for conspiracy to engage in sexual activity with a child and trafficking for sexual exploitation a 15-year-old girl.
He took his victim to flats in Rochdale where she was plied with vodka and drugs and coerced into sex with gangs of men in return for payment to him.
A decision on the deportation of Khan and Rauf is expected later this year.
The Home Office said the grooming scandal "remains one of biggest stains on our country's conscience".
A spokesperson added: "That is why we are determined to take whatever action is available to us within the law to protect the vulnerable and the victims of terrible crimes, such as those committed in Rochdale.
"The government's priority is keeping the people of this country safe and foreign criminals should be in no doubt of our determination to deport them."
Related Internet Links
The BBC is not responsible for the content of external sites.