Bryn Hargreaves: Police search for rugby star 'turned up nothing'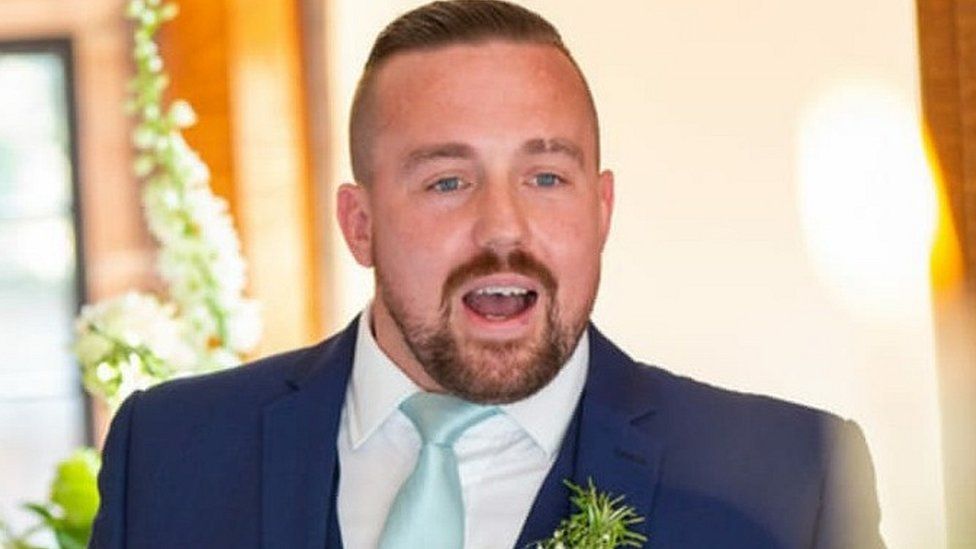 The brothers of an ex-rugby league star who has "vanished off the face of the earth" have said they will turn to a private investigator to find him after police "turned up nothing".
Former Wigan, St Helens and Bradford Bulls prop forward Bryn Hargreaves moved to the US 10 years ago after quitting the sport.
He was reported missing on 3 January.
His brother David said his family's "ultimate goal" was to "have him back and give him a big hug".
Hargreaves began his career with his hometown club in Wigan in 2004 before moving to St Helens three years later.
He moved to Pittsburgh, Pennsylvania, with his now ex-wife, after leaving the game before relocating to rural West Virginia.
He last spoke to his family on 3 January, nine days before they contacted police after his apartment was found to be empty.
His other brother Gareth told BBC North West Tonight his disappearance seemed "strange", as his shower was running and his door was unlocked when his apartment was checked.
"Why would you leave your door open, your shower on and leave all your items inside?" he said.
He said David and their mother had flown to America in January to the search for Bryn and spent a "very tough" seven weeks there.
He said they had help from people "from all walks of life", including former district attorneys and judges, but "nothing was found".
David said despite the effort, the family were "still none the wiser when I came home".
Gareth said they would now continue to search for Bryn and had been advised to use a private investigator to help.
"The police have investigated it quite thoroughly, but I feel now it needs someone to get into the nitty gritty of Bryn's personal life," he said.
He added that the investigator would look into "a few leads that have subsequently come about that could lead to criminal motives".
"The ultimate goal is to have him back and give him a big hug," David added.