Yousef Makki: Judicial review granted over stabbed boy's inquest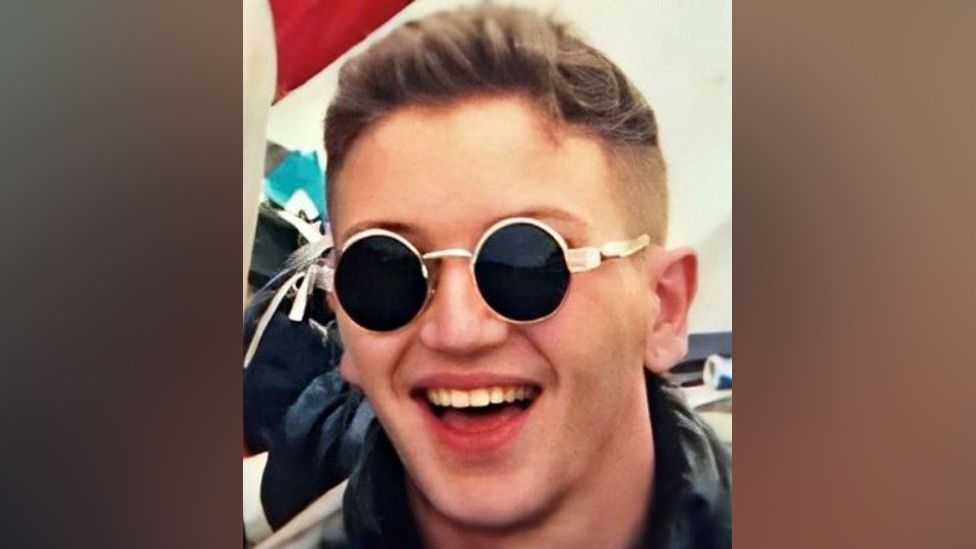 The family of a 17-year-old boy who was stabbed to death has won the right to have a judicial review into the findings of his inquest.
Joshua Molnar stabbed Yousef Makki with a knife during a row in Hale Barns, Greater Manchester, in March 2019.
But a High Court judge has now ruled that a judicial review into the coroner's findings can go ahead.
Yousef's father, Ghaleb Makki, said: "There's still a long way to go but it's a small step in the right direction."
Jade Akoum, Yousef's sister, told BBC North West Tonight: "We were expecting bad news because that's what we have been used to on our journey.
"We're really overwhelmed that finally it is positive news."
She added: "It is good news today; we're happy."
During his trial, Manchester Crown Court heard Molnar had claimed self-defence and told the jury that knives were produced after they argued.
Molnar, Yousef and another youth, Adam Chowdhary had all carried knives that night, the court heard.
Molnar was jailed for 16 months for possession of a knife in a public place and perverting the course of justice by lying to police at the scene.
Lawyers for the Makki family at the inquest into Yousef's death argued the coroner could conclude Yousef was unlawfully killed because the standard of proof at an inquest is lower.
This is in contrast to the standard of proof in a criminal trial, which is "beyond reasonable doubt".
Alistair Webster, QC, representing Molnar at the inquest, said Yousef's death was simply a "terrible accident".
Alison Mutch, senior coroner for Greater Manchester South, concluded she could not be sure of the "precise sequence of events" and ruled out both unlawful killing and accidental death as a conclusion.
Earlier, Matthew Stanbury, representing the Makki family at a hearing at the High Court in Manchester, claimed the coroner's ruling was "inevitable" due to the failure to analyse and "grapple" with central issues in the case.
He said the issues included Molnar's credibility and "numerous lies", his state of mind at the time of the stabbing, the question of who was the first to take out a knife and pathological evidence.
He asked for permission for a judicial review in the hope of holding a fresh inquest in due course before the chief coroner or a judge.
Mrs Justice Heather Williams granted permission for the judicial review.
After she left the courtroom, a round of applause broke out from the Makki family and supporters.
Mr Stanbury said: "Today is a significant step forward and we are optimistic about getting a fresh inquest."
A date and venue for the judicial review has yet to be determined.
Related Internet Links
The BBC is not responsible for the content of external sites.