Bugzy Malone punched men in self-defence amid break-in fears, court told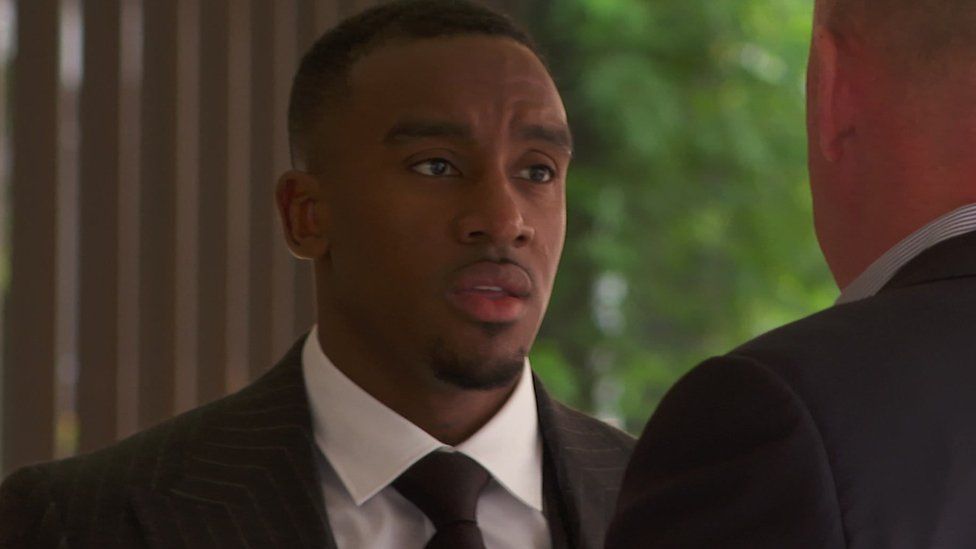 Rapper Bugzy Malone punched two men in self-defence after being told about a break-in at his home, a jury has heard.
The artist, 30, told Manchester Crown Court his partner and neighbour had called to tell him his house was "being done over" on 9 September 2018.
The artist, appearing under real name Aaron Davies, said he was nervous driving home and that he believed he was "going into a volatile situation".
He is accused of breaking two strangers' jaws in the incident.
The rapper denies two counts of inflicting grievous bodily harm.
The girl's father said he received a phone call from his "terrified" daughter, who cannot be identified for legal reasons.
He and two others visited Mr Davies, who was not home at the time, to find out why the children were so distraught.
The court heard that when Mr Davies arrived, he saw his neighbour, Paul Potter, outside with two men "in what was clearly a confrontation".
The rapper said he ran over to Mr Potter because he was concerned for his safety.
Mr Davies said: "I then asked Paul 'Are these the guys who broke into the house?' and, as I said that one of the men had come towards me.
"I stepped back as he stepped towards me and, reflex really, I hit him," the rapper told jurors.
Mr Davies continued: "His friend came round the back of the van and was clearly attacking me, and I hit him.
"It all happened very quickly. I could tell these guys were not interested in talking."
One witness told the court that Mr Davies kicked the man on the ground in the back of the head "like a football".
The rapper told his barrister, Gordon Cole QC, he did not inflict any other blows and did not kick anyone.
Mr Davies also denied chasing the youngsters in his car and said his intention was not to scare them off but to "motivate them" to stay away from his property.
Related Internet Links
The BBC is not responsible for the content of external sites.