Bugzy Malone punched man in face very hard, court hears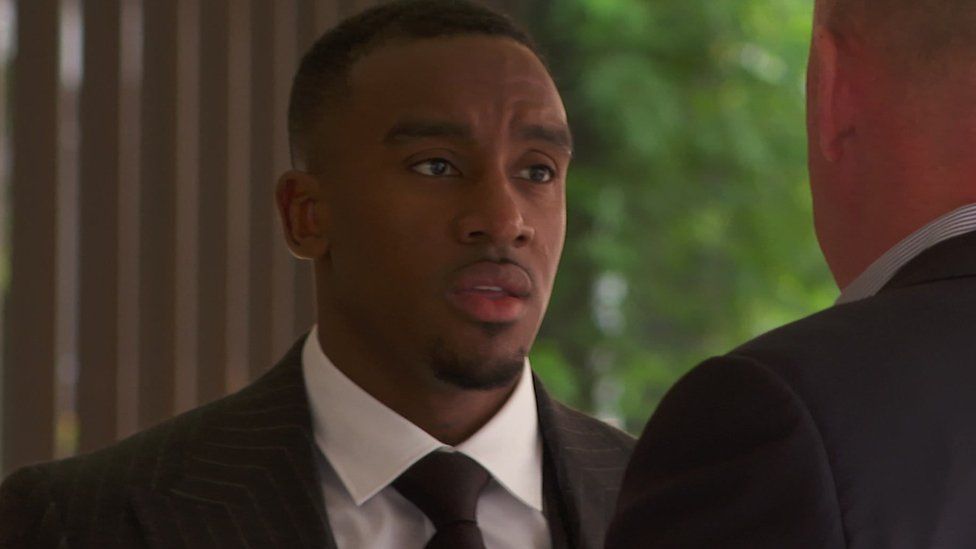 A man has told a court how he was punched in the face "very, very hard" by the rapper Bugzy Malone.
Manchester Crown Court heard the rapper, appearing under his real name Aaron Davies, broke two strangers' jaws after he wrongly believed they attacked his home in Ramsbottom, near Bury.
One of the men told jurors he was struck and hit his head on the side of the van.
Mr Davies, 30, denies two counts of inflicting grievous bodily harm.
Giving evidence, the girl's father said he was at an annual black pudding throwing festival when he received a phone call from his "terrified" daughter, who cannot be identified for legal reasons.
He told jurors he decided to visit Mr Davies to find out why the children were so distraught and was joined by his friend and another father.
Mr Davies was not home at the time and his mother rang the police while his girlfriend rang the rapper, the court has heard.
As the family group were walking away, the man said he was grabbed and held by Mr Davies' neighbour.
He told the court he then saw Mr Davies appear and punch his friend to the floor.
The man told prosecutor Maria Brannan the rapper then walked towards him and punched him to the right side of his jaw.
Asked to describe the force of the blow, he replied: "Very, very hard."
"My head hit the side of the van and I was stumbling a bit after that," he said.
Gordon Cole QC, defending Mr Davies, said: "We accept he did punch you but when he punched you it was all happening very quickly and as you turned in his direction you had your fists clenched."
The girl's father replied he was still being held and was "trying to get away from the situation".
He told the court he then saw Mr Davies swing his foot close to his friend on the floor and heard a "thud" but did not see a connection.
The man said he later underwent surgery at hospital where he had three plates inserted in his fractured jaw.
Related Internet Links
The BBC is not responsible for the content of external sites.