Manchester Arena Inquiry: Ambulance boss defends paramedics decision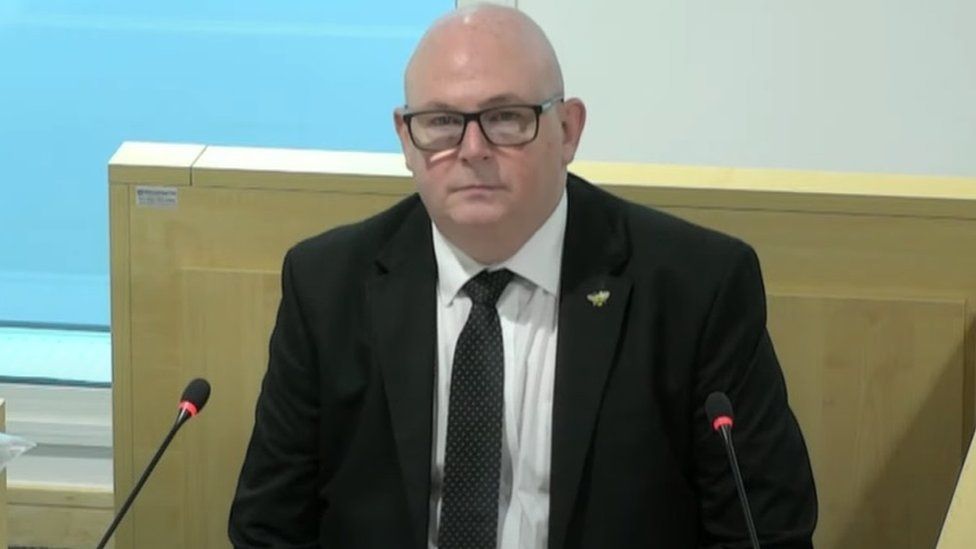 An ambulance service boss has defended their response to the Arena bombing but accepted that more specialist paramedics could have been deployed.
The public inquiry heard only three paramedics treated casualties in the foyer where the bomb was detonated.
Gerard Blezard, of North West Ambulance Service (NWAS), said decisions taken on the night were "not unreasonable".
But on reflection, he said sending extra paramedics straight to the scene would have been a "better option".
Twenty-two people died and hundreds more were injured when bomber Salman Abedi detonated a device in the arena's foyer at the end of an Ariana Grande concert on 22 May 2017.
Mr Blezard, the NWAS director of operations, told the hearing by the time extra Hazardous Area Response Team (HART) paramedics arrived, the triaging of patients in the foyer was finishing and deploying them to the area "wouldn't have offered a great deal of enhancement".
"At the time that decision was made, there was also a number of critically ill patients in the CCS (casualty clearing station)," he added.
But Mr Blezard accepted on-scene ambulance commanders could have made a different decision and he said sending extra paramedics straight to the scene of the bombing would have been a "better option".
"From a public perspective you would expect to see that room with as many HART operatives as you can do, but there was a range of decisions to make in real time," he said.
"Deploying them may have been one of the options higher at the top of the list."
Mr Blezard also said it was an "oversight" not to send a specialist mass casualty vehicle to the arena, adding it would have offered an enhancement in treatment.
"We should have deployed that vehicle," he said.
The inquiry has previously heard how some casualties were left waiting for several hours before being taken from the arena to hospital which Mr Blezard accepted from a patient's point of view "must have seemed like a lifetime".
But he defended the process of getting casualties to hospital as quickly as possible.
"We have to do it in an organised way. We need to make sure the right patients goes to the right hospital for the right care. It's about finding the right time slot to get them to the right hospital," he said.
The hearing was also told that at the time of the attack NWAS had no detailed site specific plan for the arena, although it did for large football stadiums.
Mr Blezard said with the large number of public venues across the region it "would be very difficult" to have plans for all of them.
The inquiry heard that NWAS had adopted several new policies and procedures since the atrocity.
Related Internet Links
The BBC is not responsible for the content of external sites.