Covid: Cheshire councillor suspended after plan to attend meeting
By Phil McCann
Cheshire Political Reporter, BBC News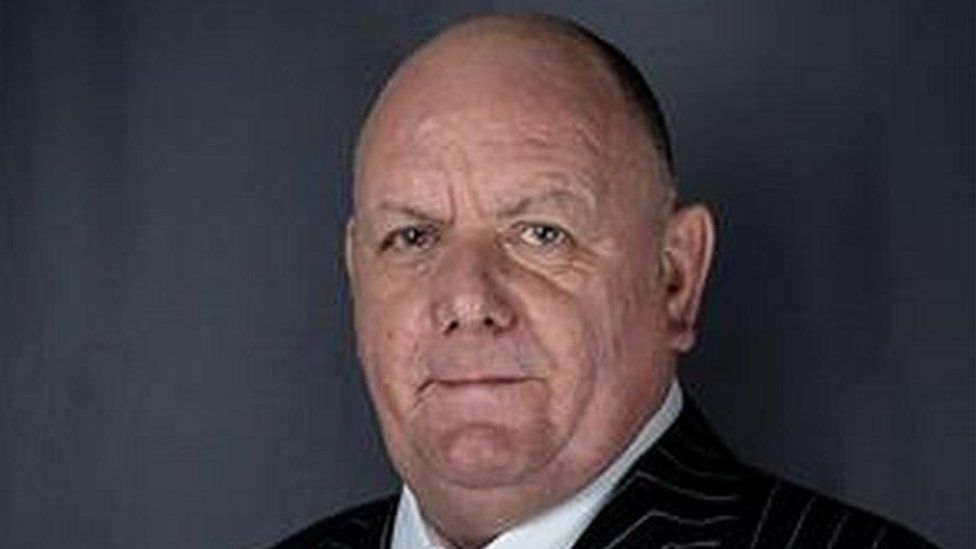 A councillor who said he would attend a meeting despite thinking he had tested positive for coronavirus has been suspended by his party.
The BBC understands that the party has suspended him pending an investigation.
It transpired on Tuesday that Mr Asquith had misread a negative test.
All 82 Cheshire East councillors were called to attend a socially-distanced full council meeting at Macclesfield Leisure Centre on Monday, after emergency government legislation that had allowed virtual meetings expired in May.
He wrote "given that I have had the two jabs, I am not concerned".
Mr Asquith added that he planned "to attend tomorrow as required", recommending that any councillor who was shielding should keep "social distancing from me".
After he was told not to attend by his party's local leader, he apologised and confirmed that he would no longer be attending the meeting.
Government guidance states that if anybody tests positive for coronavirus, they must "immediately self isolate" for 10 days, regardless of any symptoms or vaccination.
Cheshire Police said they had spoken to Mr Asquith after receiving reports that a man who had tested positive for Covid-19 was planning to attend the meeting.
In a statement, they added: "Officers contacted the man and offered him words of advice. He also confirmed that he had not attended the meeting."
Related Internet Links
The BBC is not responsible for the content of external sites.