Israel president asks Prince of Wales to help Jewish girl, 2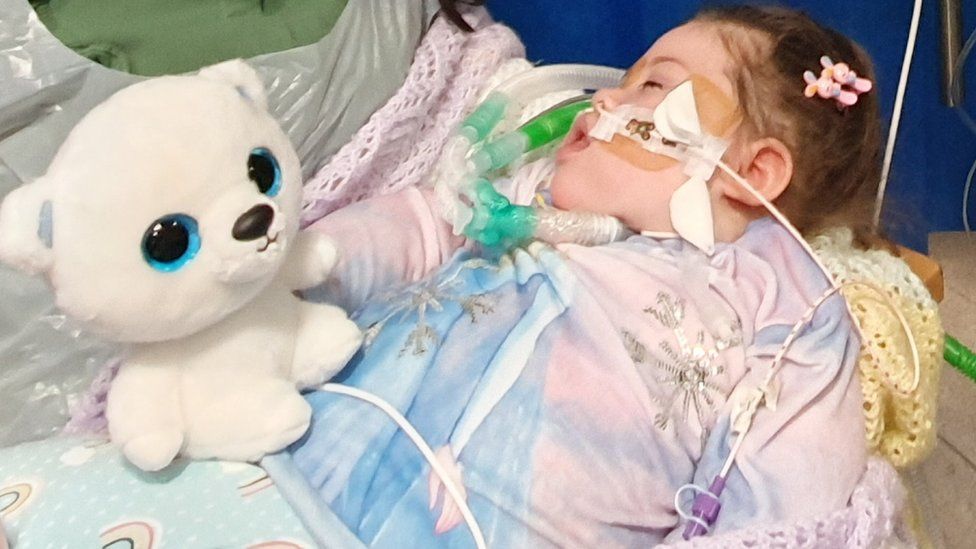 Israel's president has asked the Prince of Wales to help a family move their daughter to Jerusalem after the High Court ruled her life-sustaining treatment in the UK could be halted.
Her parents, who said their Jewish faith meant they could not agree with the ruling, want to take her to Israel.
In a letter, Reuven Rivlin asked the prince to help with the "grave" matter.
Manchester University NHS Foundation Trust had asked the High Court to allow doctors to put Alta, who cannot breathe, drink or eat without medical help, into palliative care.
In his ruling, Mr Justice MacDonald said ceasing life-sustaining treatment was in the toddler's "best interests" and moving her to Israel would cause her discomfort "for no medical benefit".
Writing to Prince Charles, President Rivlin said it was the "fervent wish" of Alta's parents, "who are devoutly religious Jews and Israeli citizens, that their daughter be brought to Israel".
"Their religious beliefs directly oppose ceasing medical treatment that could extend her life and have made arrangements for her safe transfer and continued treatment in Israel," he said.
He said "representations" had been made to the British government, "but I feel that the unique circumstances warrant a personal intervention on my part to you".
"It would be a tragedy if these parents' wishes could not be accommodated in a way that respects both the law and their religious beliefs," he added.
Clarence House and the government have been approached for comment.